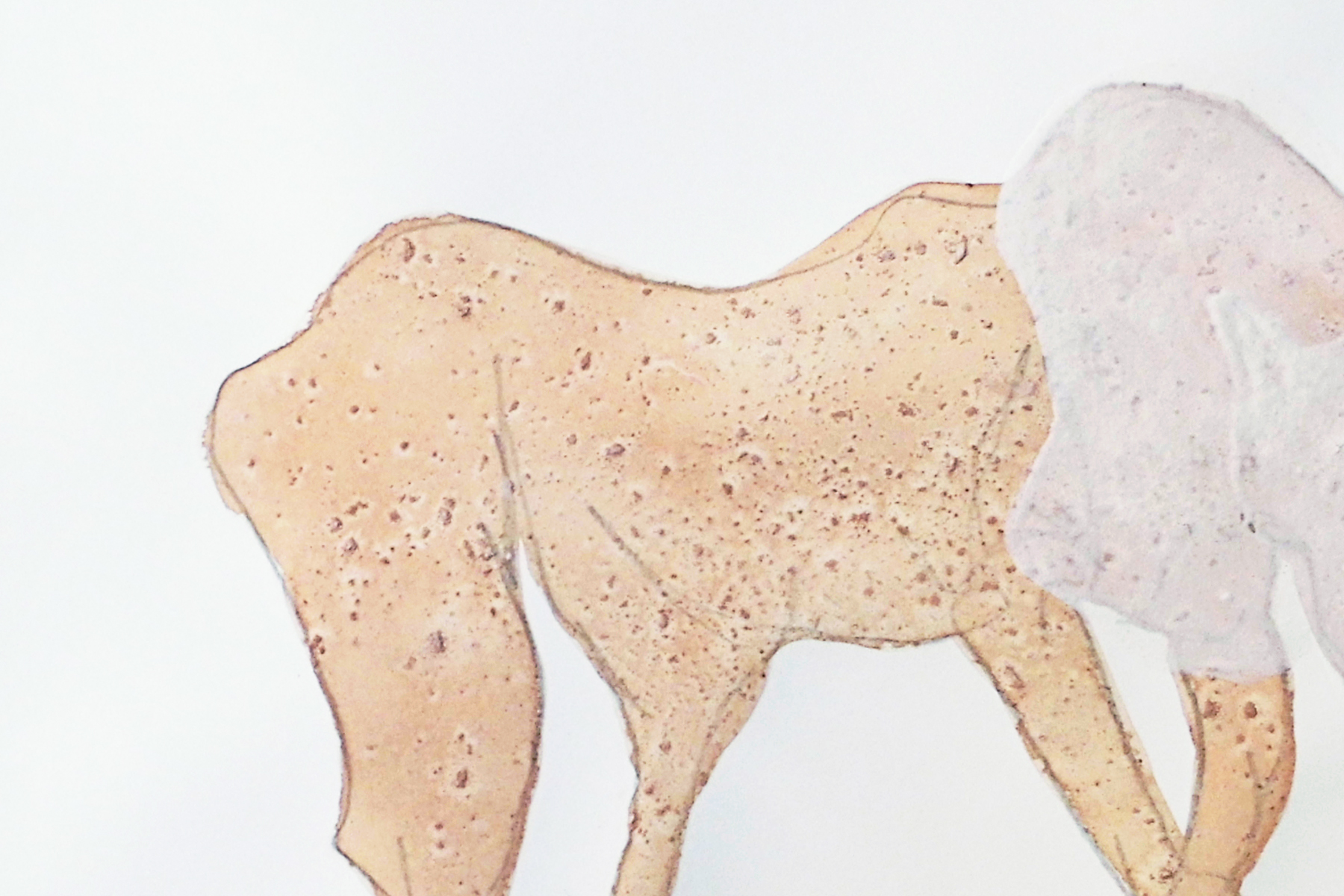 An Exhibition by Skye Livingston
Thursday, March 27th 6-9 pm
Artist Statement
Through a series of experimental drawings, I use the horse to symbolize the conjoined roles of provider and receiver, parallel to the relationship between humans and horses. Throughout our history together, humans have relied upon the horse for muscle, material, milk and meat, and in return given the horse care, shelter, nourishment and eminence. By combining the identities of the provider and recipient into one, the figure is made autonomous. It is the blurring of these roles that creates the self-sustaining entity and provides the foundation for this exhibition. This experiential installation is an integral facet of my larger body of work, and continues my exploration of self-reparation.
Artist Biography
Skye Livingston is an artist working with textiles, paper, and organic materials in Kansas City.
She has received several awards and scholarships for her work including Best of Show in the Kansas City Art Institute BFA Exhibition, an award juried by the director of the Nelson-Atkins Museum Julián Zugazagoitia, and internationally renowned artist Andres Serrano. Additionally, she has received an ArtsKC Inspiration Grant, the first place Fiber & Textile Arts Award from the Northwest Area Arts Council, and won the 2010 Biennial Zahner Sculpture Competition.
Skye recently completed her Bachelors of Fine Arts degree at the Kansas City Art Institute, where she double majored in Fiber and Art History.