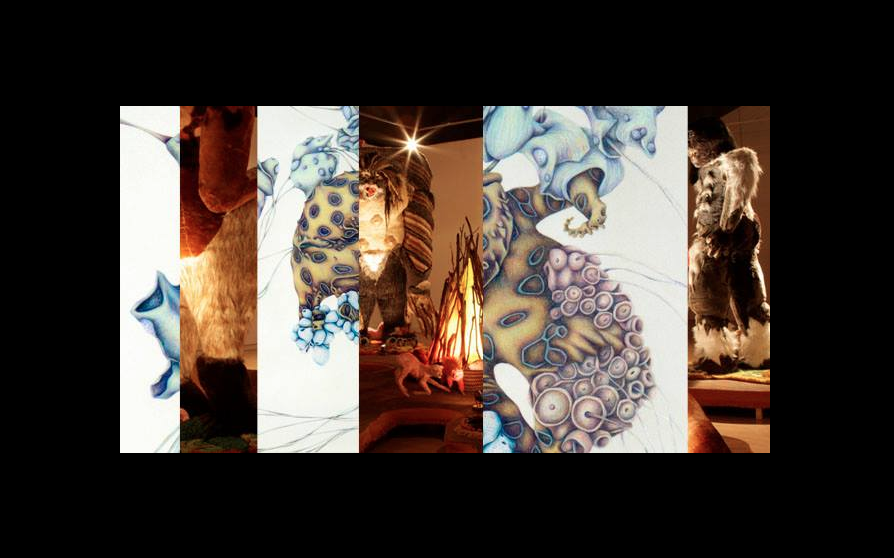 The Hown's Den is excited to host Alt. Lecture 10 this Tuesday.
Tuesday November 17th from 7-9
Alt. Lecture KC pairs a local aesthetic producer with someone from outside the city in order to cultivate creative conversation across state lines.
Info about the presenters:
Eunice Yoon-Seon Choi is a Boston-based interdisciplinary artist who practices in drawing, painting, and sculpture. Choi received her MFA in Studio Art from the School of the Museum of Fine Arts/ Tufts University. Choi has received a number of awards including Artist-in-Residence awards at Prairie Center of the Arts (IL), Vermont Studio Center (VT), Kimmel Harding Nelson Center for the Arts (NE), PLAYA (OR), and the Helene Wurlitzer Foundation of New Mexico. She was featured as an emerging artist in the Boston Sunday Globe and has exhibited nationally and internationally.
Dan 'Danny' Orendorff s a curator, writer, and activist currently working as the Curator-in-Residence and Interim Director of Artistic Programs for The Charlotte Street Foundation in Kansas City, MO. He has previously curated large-scale group exhibitions and composed exhibition texts for a range of international contemporary arts venues, including The Center for Craft, Creativity & Design, threewalls, Grand Arts, the Chicago Cultural Center, and SFCamerawork. He has been a contributing critic to Bad at Sports and Art in America, and has taught in the liberal and fine arts departments of KCAI, UMKC, University of Illinois – Chicago, and the School of the Art Institute of Chicago. Much of Orendorff's work and research focuses on issues of non-normativity, queerness, feminism, and DIY or craft-oriented cultural production.