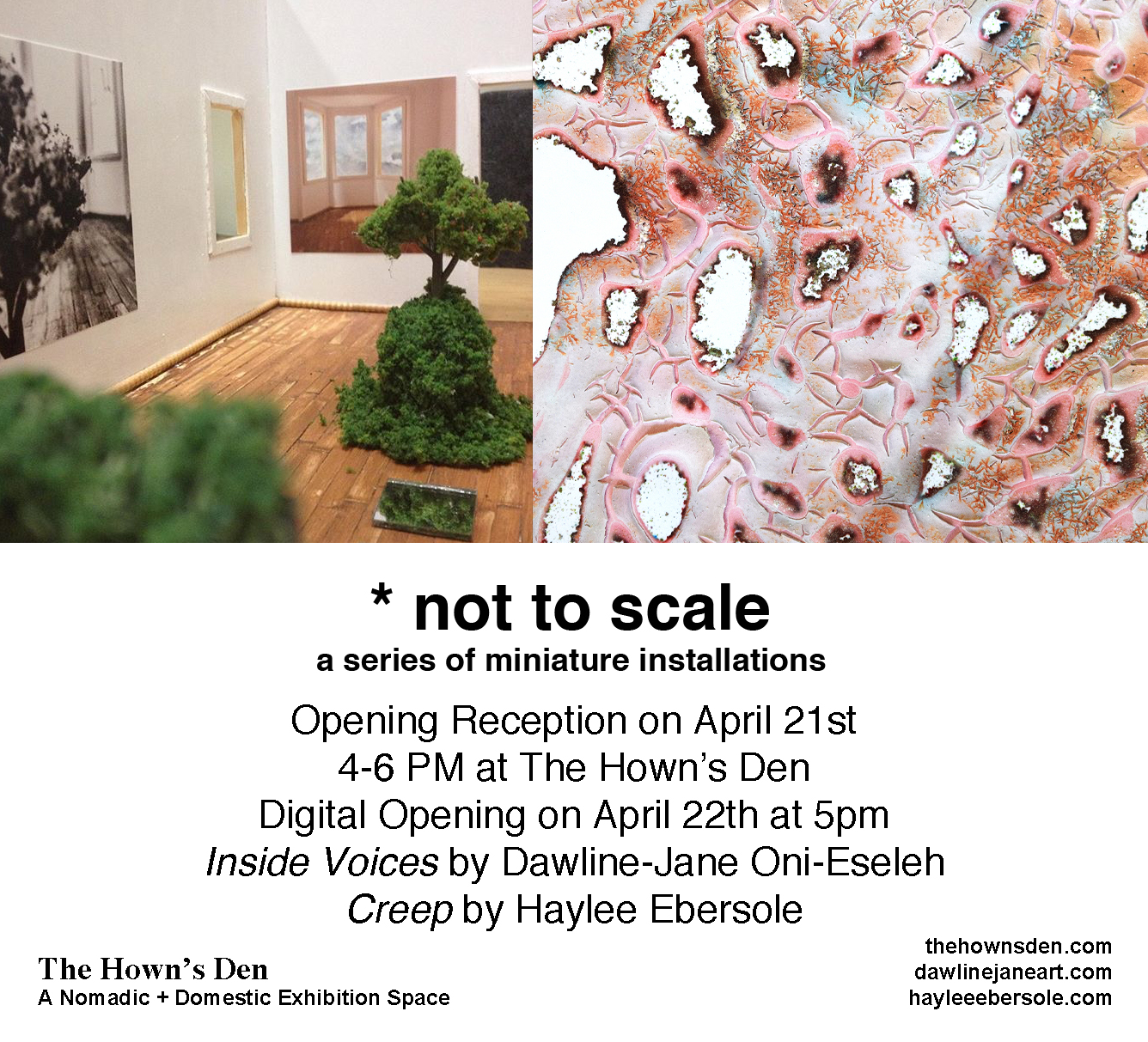 Dawline-Jane Oni-Eseleh
Inside Voices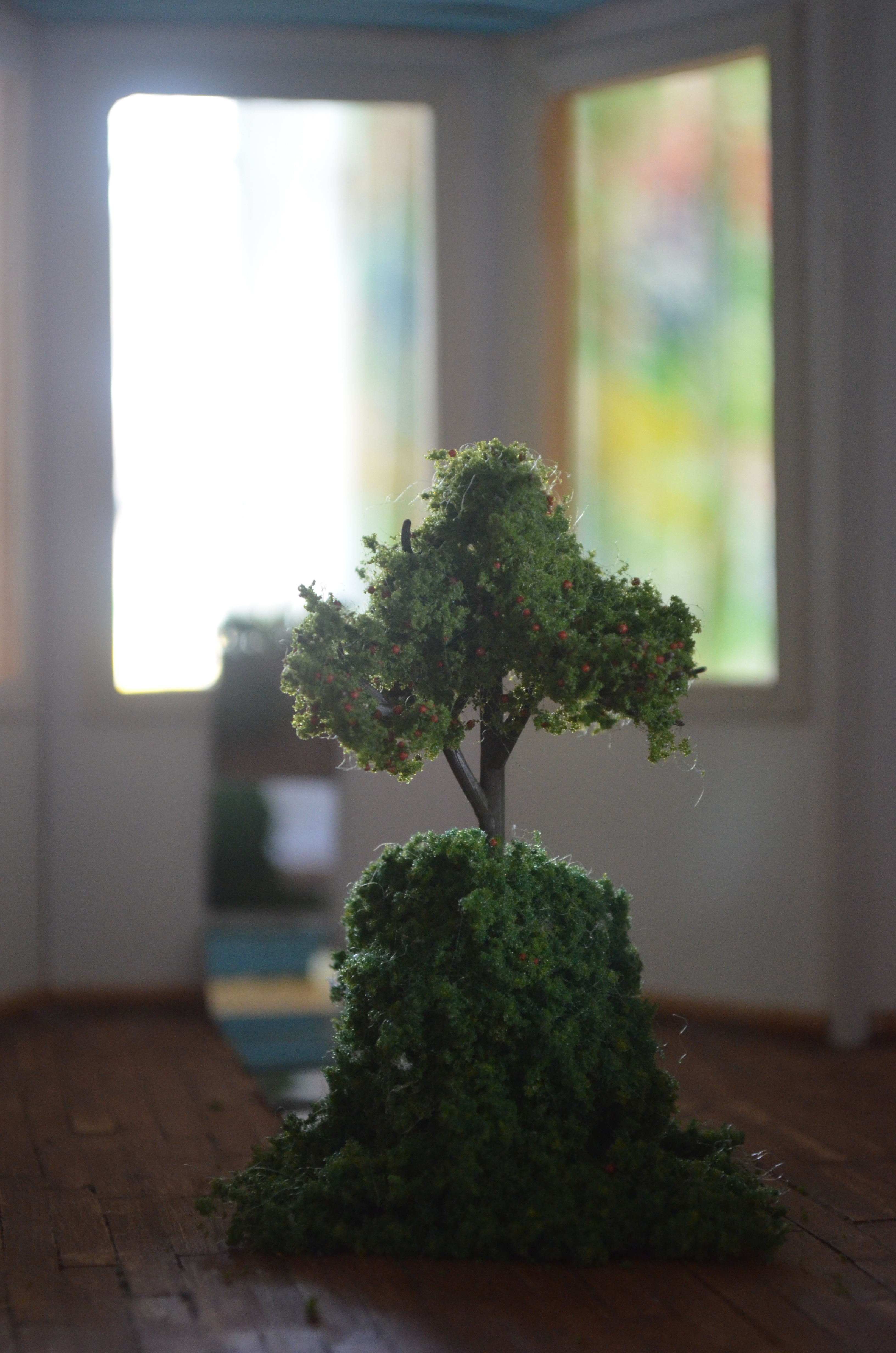 Artist Statement
When I first started thinking of making work that dealt with themes of "home" it served two purposes – first it was a way to narrow my focus to one subject and reign in the various ideas I had swirling around in my head at any given time. The second was to work through some lifelong recurring dreams I had had about large, empty imposing houses for most of my life. I moved around a lot during my early childhood, and I viewed them as an amalgam of various places I had lived during my life. No amount of waking analysis allowed me really figure out what was going on so I decided to paint them. In time and with repetition they became a stand-in for myself and the people around me – a structure that holds private thoughts, dreams and desires. In time the dreams stopped but the work continued, and at present I have started to think about representing what's inside of those structures. To continue the metaphor of the house as self I've been thinking about how disturbing it is when things from the world outside, particularly things in the natural world, invade our home. Unconstrained water, insects, wild growing plants are viewed as unwelcome invaders to most homes.  If we allow plants and animals in our homes they must be under our control and dependent on us. How then does that reflect on our relationship to nature and the wild bits that sometimes get inside of us? My installation "Inside Voices" is a meditation on the cultivated wildness inside of us. The title references both the command given to children and the inner dialogue we constantly keep in check.
Bio
Dawline-Jane Oni-Eseleh is an Oakland, CA based visual artist who has been working for the past few of years creating images that document the shifting urban landscape and exploring images that evoke the different meanings of "home".She was raised in the Mid-Hudson Valley region of New York state and attended the Cooper Union for Art and Science in New York City. Ms. Oni-Eseleh's work is influenced by pop culture, memories and her immediate environment. Her work has been shown across the Bay area, New York and internationally.
Growth from Dawline-Jane on Vimeo.
To view more work by Dawline-Jane Oni-Eseleh check out her website at dawlinejaneart.com
Haylee Ebersole
Creep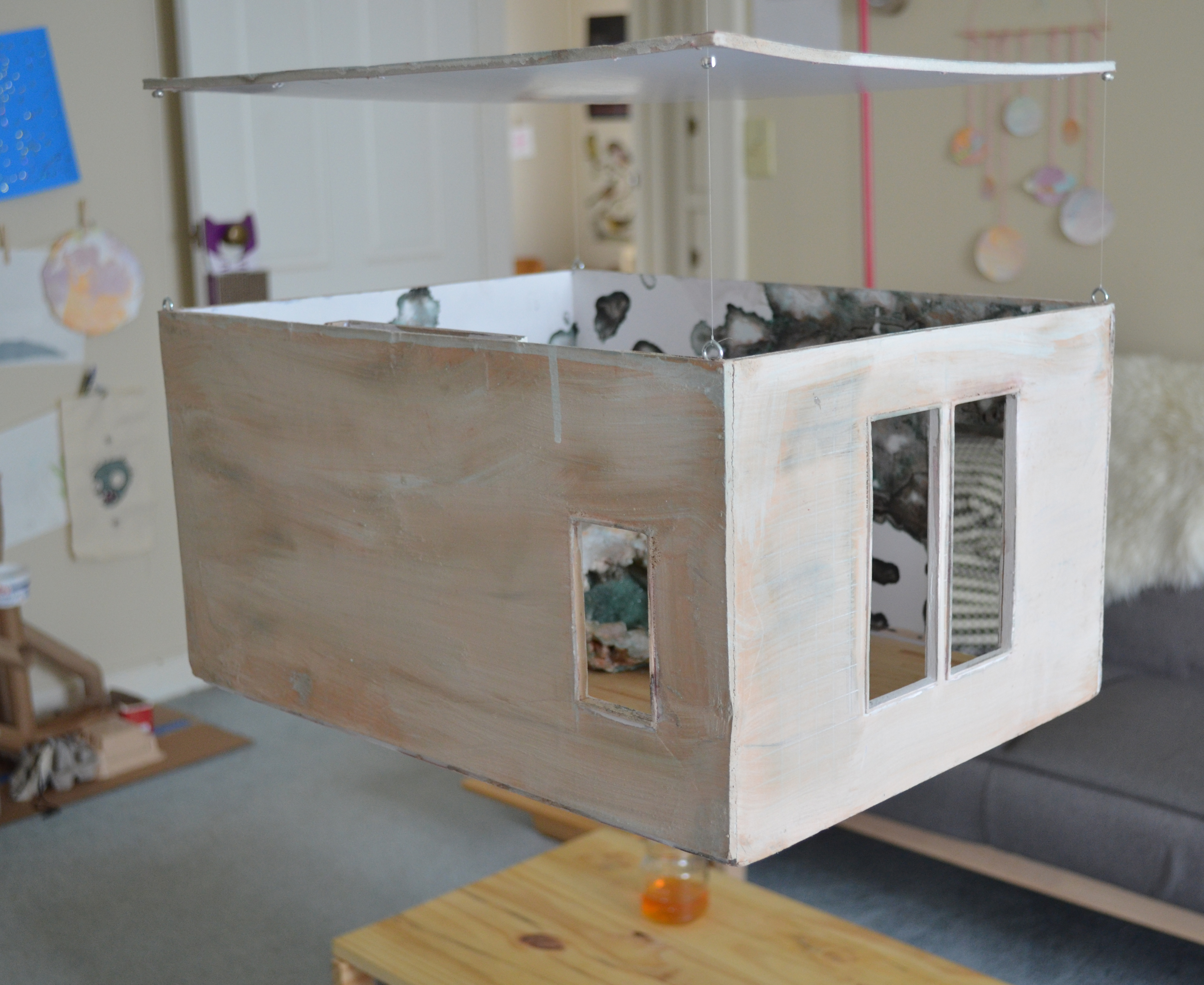 Artist Statement
Haylee Ebersole's current work utilizes unorthodox materials, such as crystallized gelatin, to create abstract sculptures.  Drawing inspiration from the many objects, motifs, and images that infiltrate our daily lives, her sculptures resemble a collection of archeological finds which call to mind various organic matter, geological formations, and man-made objects.  She incorporates everything from mass-produced storage containers and trash to architecture and Pinterest trends to derive form, material, and texture.  As a whole, Ebersole's work emerges as a field of cryptic yet familiar objects that envisage her own kind of anthropocenic landscape, one in which she contemplates the traces our human existence may leave behind.
Bio
Haylee Ebersole is an artist living in Wilkinsburg, Pennsylvania.  She received a Bachelor of Fine Art in Printmaking from Metropolitan State College of Denver and a Master of Fine art in Printmaking from Ohio University, Athens. She has exhibited her work nationally and internationally at spaces such as Blue Star Contemporary Art Museum, Pittsburgh Center for the Arts, Center for Visual Art in Denver, and Menningar Tjarnarborg in Iceland.